The Roman Catholic Parish of St John the Baptist and St Kentigern is a vibrant, family-friendly community of faith serving the north-west of Edinburgh.
On our website you will find news and information about our worship and parish life.  For changes to our regular Mass schedule, current news of parish events and information download our latest weekly newsletter.
We look forward to welcoming you.
---
ADVANCE NOTICES:   Starting the week beginning 5th January, the weekday Mass time at St Kentigern's will move to 9.30am.
On Sunday 12th January we will celebrate our Parish Patronal Feast of St Kentigern. There will only be one morning Mass at St Kentigern's at 10.00am followed by a whole-parish Big Breakfast in the hall. There will be the usual 6pm Mass at St John's on Saturday and also a 6pm Mass on the Sunday at St John's. I do hope that many of you will come to celebrate the feast together.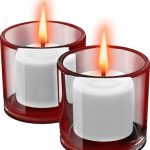 Advent Devotions continue with candlelit Mass, Exposition and Sacrament of Reconciliation at 7pm on Monday 16th in St Kentigern's and Monday 23d in St John's.  There will also be a 7.00am Mass in St John's on Thursdays. If you would like help getting to this Mass please tell Fr Jeremy.
Christmas Service Times:
Christmas Eve:
St Kentigern's – 5.30pm Carol Service & 6.00pm Vigil Mass
St John's – 8.00pm Carol Service & 8.30pm Night Mass
Christmas Day:
St Kentigern's – 9.30am Mass
St John's – 11.30 am Mass
---
.
Sunday Mass:
6.00pm (Saturday Vigil) and
11.30am St John the Baptist
9.30am St Kentigern
Weekday Mass:
Tuesday, Thursday & Saturday 10.00am – St Kentigern
Wednesday & Friday
9.30 am – St John the Baptist
Holy Days of Obligation:
As announced
Exposition of the Blessed Sacrament:
Saturday: 10.30 – 11.00 am St Kentigern
Sacrament of Reconciliation:
Saturday: 10.30 – 11.00 am St Kentigern
Saturday: 5.15 – 5.45 pm St John the Baptist
How to find us:
for contact details and directions
Ss John the Baptist and Kentigern is a Parish of the Archdiocese of St Andrews and Edinburgh, registered charity No. SCO08540